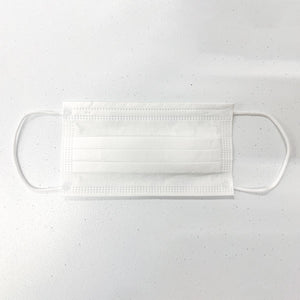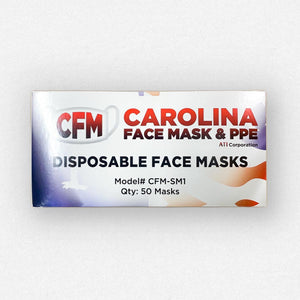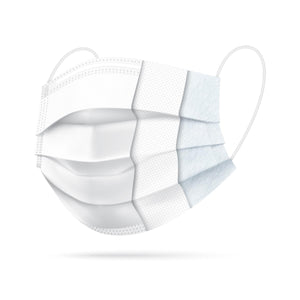 3-Ply Face Masks (White) ASTM Certified
Our quality-controlled 3-ply face masks are manufactured in and shipped from Greer, South Carolina. 

Details
Mask size: 175mm x 95mm (6.89in x 3.74in)
3-ply masks: 2 layers of spun bond polypropylene, 1 layer of meltblown polypropylene
Each mask includes 2 earloops and 1 nosewire
Level 1 Certified: All masks have been certified through Nelson Laboratories. They meet all requirements per the standard outlined in American Standards and Test Methods (ASTM) standard F2100.
Bacterial filtration rate: 99+% (See Certified Report Here)
Particle filtration rate: 99+%

(

See Certified Report Here)
Resistance to blood penetration (See Certified Report Here)

Non-flammable
No latex
Not for medical use
Non-sterile
Single use per mask
Recommend changing every 2-4 hours depending on usage
N95 Respirators & Nitrile Gloves Available in Bulk
Contact Carolina Facemask & PPE any time if your business needs any additional PPE items.
Contact Us for Bulk PPE Items